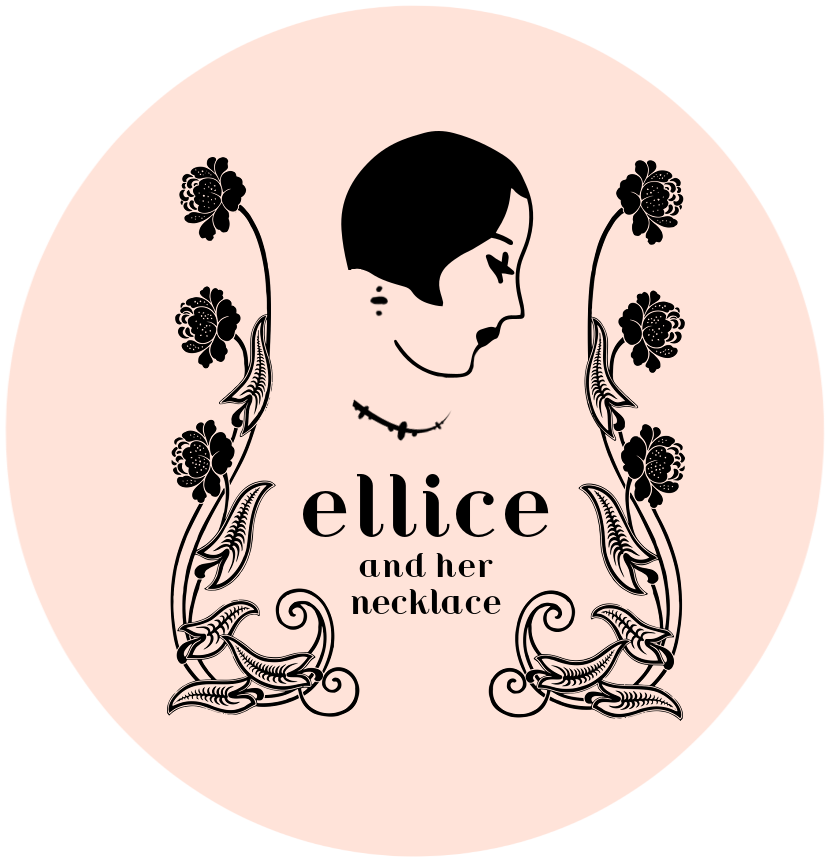 Ellice and Her Necklace is the name Danica Wilcox came up with because she wanted to use her second name and have people imagine a charming, quirky girl selecting the jewellery to start her day. She was inspired by the time years earlier that she worked making custom jewellery in her friend's bridal boutique and they would pick up random items off the studio workbench and say: "You want me to make a necklace out of that?" and they would laugh and laugh. (I guess you had to be there;). 
Even more years before that, while at her former Calgary vintage boutique, she would frantically search the jewellery section to find the perfect compliment to an outfit she was styling her customer in. If it didn't exist, she would design one on the spot and have it made.  
Inspired by jewellery from the Edwardian and Art Deco eras, she often uses vintage or other recycled components. Large statement earrings are the most fun to design and challenging to make lightweight. Semi-precious gems comfortably rub elbows with vintage acrylic while sparkly crystals easily mix with faux pearls. Because of the vintage component, designs are often one-off or very limited.                                                                                                                     
If you are looking for locally designed and made jewellery that is unique, Danica's designs can be found at her boutique De Mode En Vogue artful legs & accoutrements at 1319 Broad St in downtown Victoria, BC Canada